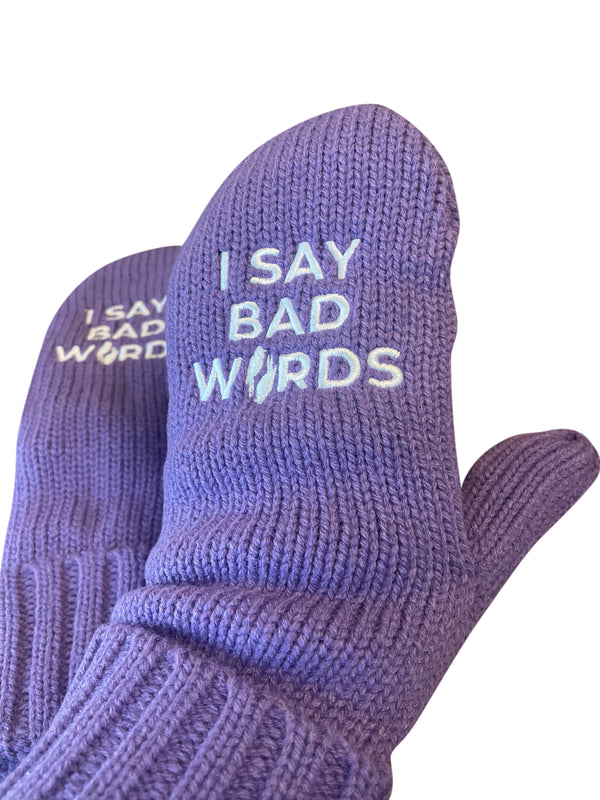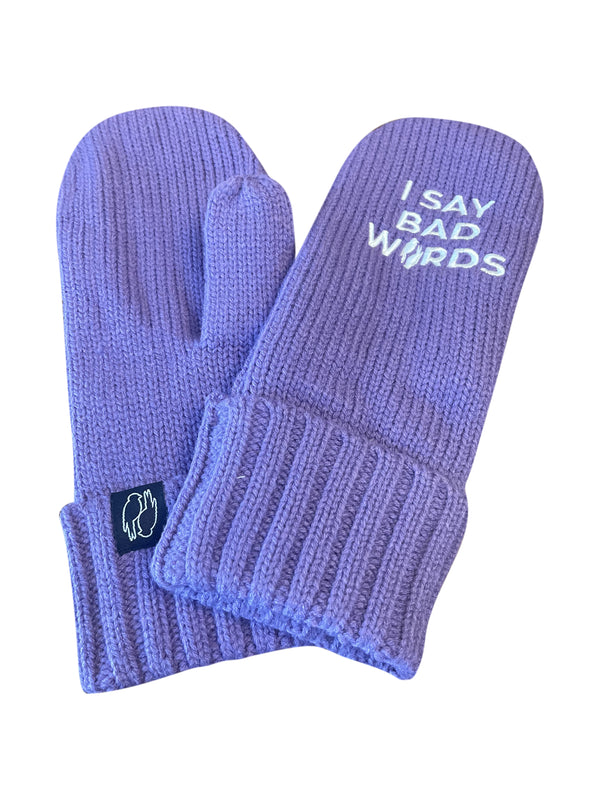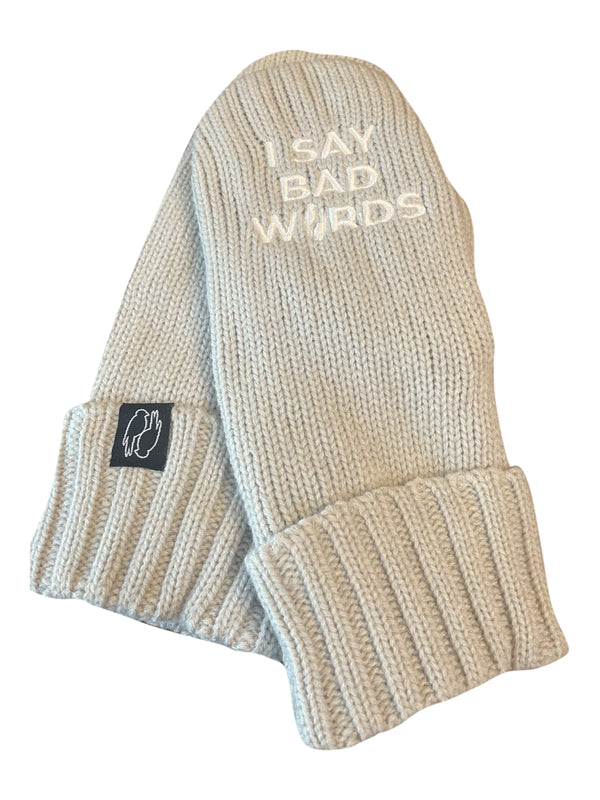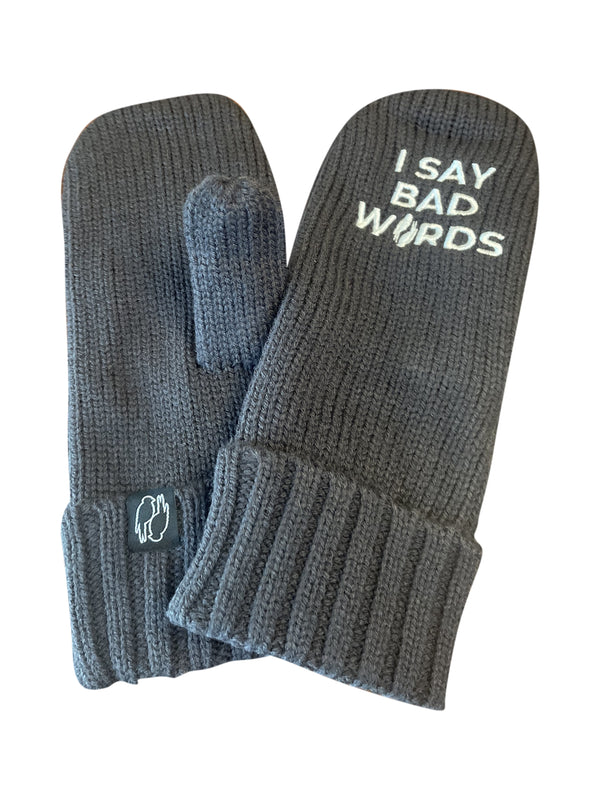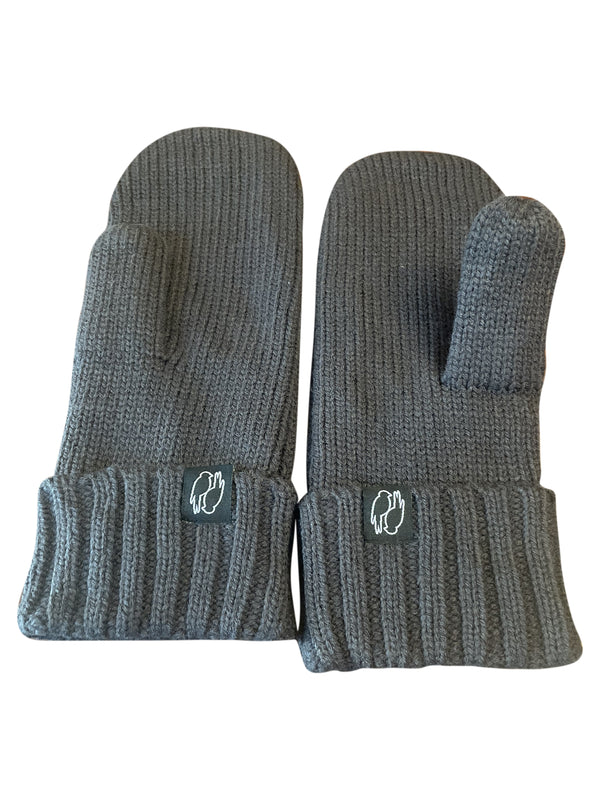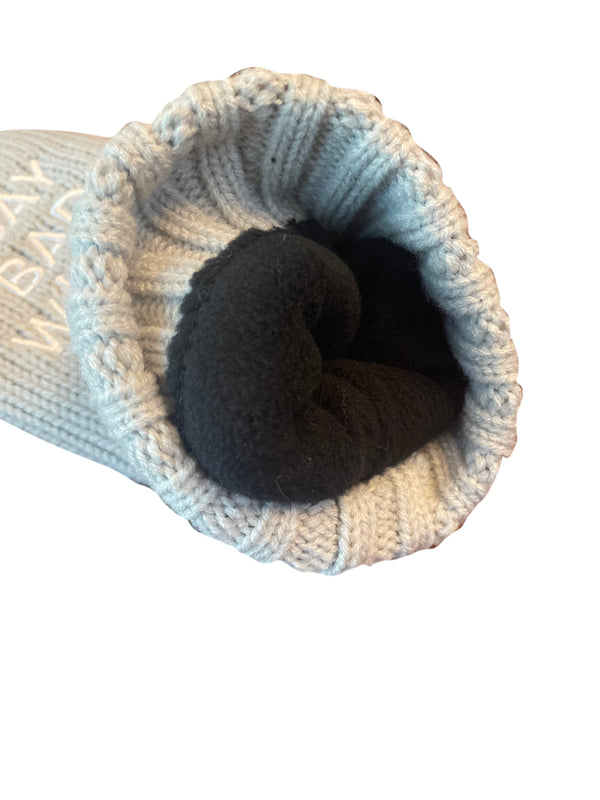 Introducing Toasty Fingy Mittens by Flip'em the Bird – your cozy accomplices for flipping off the chilly weather in style. These mittens are crafted from high-quality Acrylic and Nylon, so you can confidently defy the cold with attitude.

Toasty Fingy Mittens wrap your hands in warmth and comfort. They're your secret weapon against the winter chill – perfect for sassy winter walks or cold, "no-nonsense" days. No need for a mitten matchmaking session – these mittens fit almost everyone. Slip them on and get ready to spread warmth, cheekiness, and style. Choose from Grey, Black, or Lilac to match your mood. These mittens are not just a fashion statement; they're a bold, cheeky proclamation with "I say bad words" stitched right in.

Flip'em the Bird doesn't compromise on quality. These mittens are a testament to our craftsmanship, ensuring you stay cozy and stylish. Elevate your winter-style game with Toasty Fingy Mittens. Flip winter the bird, stay warm, and rock your sass – grab your pair of premium mittens today!

Made from Acrylic and Nylon, Toasty Fingy Mittens are your winter rebels. They're available in Grey, Black, and Lilac, featuring the sassy "I say bad words" stitching. One size fits most for a hassle-free, cheeky winter look. Stay warm, stay cheeky – choose Toasty Fingy Mittens now!