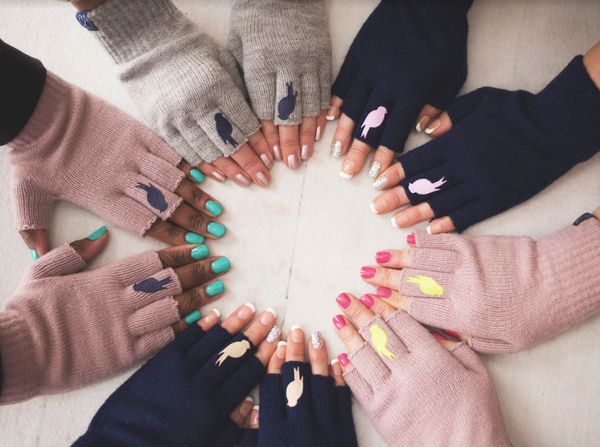 Flip off Winter with Flip'em the Bird Fingerless Gloves
Hurry and grab your favorite color of Flip'em the Bird fingerless gloves now, because once they're sold out, we won't be repeating any color options for our products!
Looking for a way to show off your rebellious side while keeping your hands warm? Flip'em the Bird fingerless gloves are here to help! These gloves feature a bold and playful bird graphic that's sure to turn heads and make a statement.
But these gloves aren't just all looks. Made with high-quality material, they're comfortable and cozy, perfect for any occasion. Whether you're out for a walk, hitting the slopes, or just lounging at home, these gloves are sure to keep your hands warm and stylish.
And with the added freedom of finger movement, you won't have to sacrifice functionality for fashion. These gloves are perfect for anyone who wants to keep their fingers warm while still being able to use their phone, type, or grab things from their pockets.
So why settle for boring, ordinary gloves when you can flip 'em off with style and sass? Get your pair of Flip'em the Bird fingerless gloves today and let your hands do the talking!