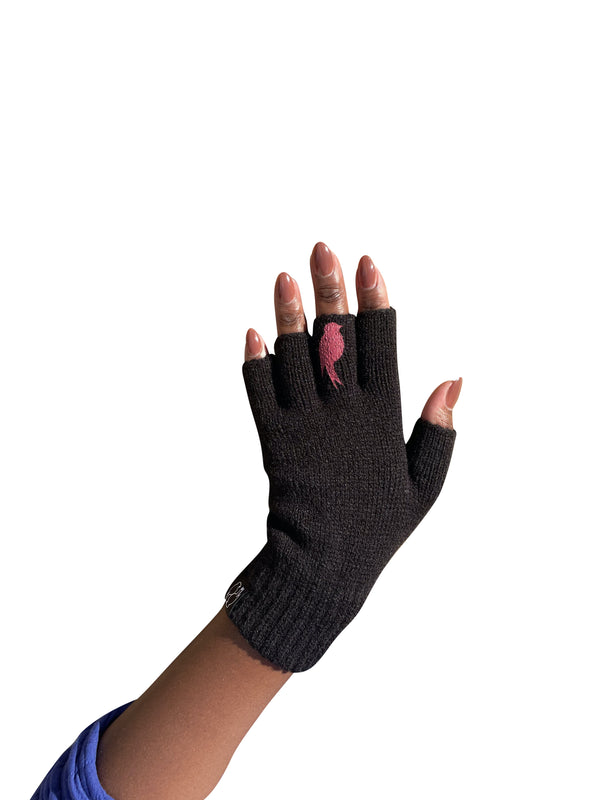 Boy Bye Black- Mauve bird
Introducing "Boy Bye Black - Mauve Bird" fingerless gloves, where fashion meets fearless self-expression. These gloves are a symbol of your unique style and unwavering confidence.
With the captivating "Boy Bye Black" design featuring a mauve bird motif, these gloves are more than just an accessory – they're an extension of your personality. Crafted for day-long comfort, they keep your hands warm while allowing you to stay connected with ease.
Unleash your individuality with these fingerless gloves. They're versatile enough to enhance your look, whether you're strolling through the city, making an entrance at a special event, or simply hanging out with your crew.
Join the exclusive "Boy Bye Black" movement and make a fashion statement that's as one-of-a-kind as you are. Embrace your style and order these distinctive fingerless gloves today